HOURS OF OPERATION
| | |
| --- | --- |
| Mon | 8:00 am - 5:00 pm |
| Tue | 8:00 am - 7:00 pm |
| Wed | 8:00 am - 5:00 pm |
| Thu | 8:00 am - 7:00 pm |
| Fri | 8:00 am - 5:00 pm |
| Sat | 8:00 am - 1:00 pm |
| Sun | Closed |
Telephone For Appointment
(781) 329-5333
AFTER HOURS
This website designed and hosted by
ANIMED PET HOSPITAL 918 Providence Highway Dedham, MA 02026 Telephone (781) 329-5333
| | | | | | |
| --- | --- | --- | --- | --- | --- |
| | | | | | |
| | Phone (781) 329-5333 | FAX (781) 326-3490 | | | |
WELCOME TO ANIMED PET HOSPITAL
Caring For Pets & People Since 1993!
ANIMED PET HOSPITAL is a full service, small animal veterinary medical facility. We understand that your pet is more than just an animal - your pet is a part of your family. Our skilled veterinary staff will provide your companion with compassionate, high quality medical care. We know that's what you expect, and it's what your pet deserves.
Today, more than ever, pets are important members of our family. When our pets are sick or injured, we want the best possible care for them. At Animed Pet Hospital, we are committed to providing compassionate treatment for all our patients.
QUALITY VETERINARY CARE SERVING THE DEDHAM, MASSACHUSETTS COMMUNITY
Dr. Will M. Salter and his skilled staff of veterinary technicians, are capable of handling the most complicated and demanding medical and surgical cases. Quality patient care and client satisfaction are our top priorities. Animed Pet Hospital offers you and your pet the most advanced state-of-the-art veterinary medical services in a caring, compassionate atmosphere providing personalized service that is second to none. We also offer cage free Pet Boarding services for your pet!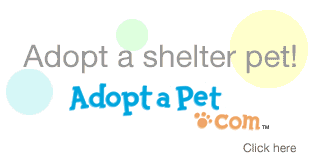 Vet Web Designers ©2013 Your Rx For Animal Hospital Websites All Rights Reserved GO
Animed Pet Hospital Dedham Massachusetts, Dedham Massachusetts Veterinarians, Dedham Massachusetts Animal Hospitals, Dedham Massachusetts Veterinary Surgery, Dedham Massachusetts Pet Doctors, Dedham Massachusetts Pet Hospitals, Dedham Massachusetts Veterinarians Online, Dedham Massachusetts Animal Hospital Websites, Wil M Salter DVM, Dr Will Salter Dedham Massachusetts Veterinary Websites, Dedham Massachusetts Pet Clinics, Veterinarians in Dedham Massachusetts, Animal Hospitals in Dedham Massachusetts, Pet Clinics in Dedham Massachusetts, Veterinarians Online Dedham Massachusetts, Animal Hospital Websites Dedham Massachusetts, Pet Clinics Dedham Massachusetts, Dedham Massachusetts Pet Microchipping, Dedham Massachusetts Spay Neuter Services, Spay Neuter Dedham Massachusetts, Vet Web Designers, Veterinary Website Designers, Vet Website Makeovers